Chair
Chair for Human Resource Management and Organisation
Consultation hour: only upon appointment by Email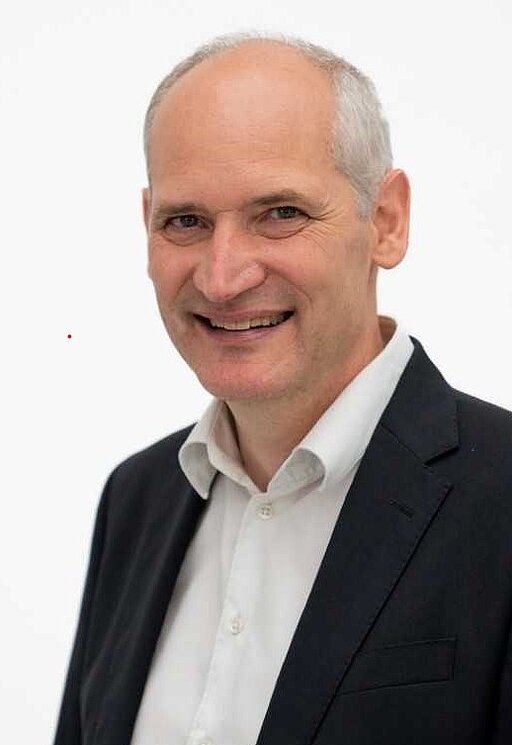 Economic analysis of the dual apprenticeship system
Continuing training
Economic consequences of demographic change
Employee participation
Incentive systems
Chair for Human Resource Management and Organisation at Julius-Maximilians University Würzburg since 2013

Professor for Human Resource Management, Ludwig-Maximilians-University Munich, 2008-2013

Habilitation on "Productivity Effects of Human Resource Measures" at University of Zurich (Switzerland) 2006

Scientific employee and later deputy head of research department on labour markets at Leibniz Centre for European Economic Research (ZEW), Mannheim 1998-2008

PhD on "Human Capital and Unemployment" at University of Maastricht.1998

Diplom in Economics from University of Regensburg 1993

Study abroad at Vanderbilt University (USA), 1990-1991

Lecturer at University of Mannheim, European Business School (ebs), University of Zurich, University of St. Gallen, University of Basel, and University of Bergamo

Research stays at University of Zurich, University of Oxford, Catholic University Milan, HEC Montréal, Copenhagen Business School, and Institute for Evalation of Labour Market and Education Policy (IFAU) Uppsala
Member in these scientific associations
Field Committee Economics of Education at Verein für Socialpolitik (German Economic Association)

International Advisory Board of British Journal of Industrial Relations

Research Associate at Leibniz Centre for European Economic Research (ZEW), Mannheim

Research Fellow at Research Centre for Education and Labour Market (ROA), University of Maastricht
Theresa Michlbauer, Thomas Zwick: Precocious Inventors: Early Patenting Success and Lifetime Inventive Performance, Economics of Innovation and New Technology, forthcoming, 2022.

Thomas Zwick, Mona Bruns, Johannes Geyer, Svenja Lorenz: Early Retirement of Employees in Demanding Jobs: Evidence from a German Pension Reform, Journal of the Economics of Ageing, 22(100387), 2022.
Svenja Lorenz, Thomas Zwick, Mona Bruns: Beware of the employer: Financial incentives for employees may fail to prolong old-age employment, Journal of the Economics of Ageing, 21(100363), 2022.
Johannes Geyer, Peter Haan, Svenja Lorenz, Thomas Zwick, Mona Bruns: Role of Labor Demand in the Labor Market Effects of a Pension Reform, Industrial Relations, 61, 152-192, 2022.
Daniel Dietz, Thomas Zwick: Retention effect of training: portability, visibility, and credibility, International Journal of Human Resource Management, 33(4), 714-741, 2022.
Svenja Lorenz, Thomas Zwick: Money also is sunny in a retiree´s world– financial incentives and work after retirement, Journal for Labour Market Research, 55(21), 2021.
Veronika Lukesch, Thomas Zwick: Does tertiary vocational education beat academic education? A matching analysis of young men´s earnings developments, Empirical Research in Vocational Education and Training 12(16), 2020.
Boris Hirsch, Elke Jahn, Thomas Zwick: Birds, Birds, Birds: Co-worker Similarity, Workplace Diversity, and Job Switches, British Journal of Industrial Relations, 58(3), 690-718, 2020.
Jens Mohrenweiser, Gabriele Wydra-Somaggio, Thomas Zwick: Information advantages of training employers despite credible training certificates, Oxford Economic Papers, 72(3), 651-671, 2020.
Link Repec: http://ideas.repec.org/e/pzw6.html
Link SSRN: http://papers.ssrn.com/sol3/cf_dev/AbsByAuth.cfm?per_id=101422
Link ResearchGate: http://www.researchgate.net/profile/Thomas_Zwick
Link Google Scholar: https://scholar.google.com/citations?user=Gie045AAAAAJ&hl=en&oi=ao