Prof. Dr. Michael Pflüger
Working Papers and Work in Progress
On the Road (Again): Commuting and Local Employment Elasticities in Germany (with Oliver Krebs), IZA-DP 12354, new version: September 22, 2021
Superstar Cities (with Takatoshi Tabuchi), in progress
Emission Taxes in General Oligopolistic Equilibrium (with Rainald Borck), in progress.
Selected Recent Publications
City Size, Pollution and Emission Policies (2021), forthcoming in Journal of Urban Economics
Regionale Disparitäten und Reginalpolitik. Treiber der Veränderung, Handlungsbedarf und Handlungsoptionen, Wirtschaftsdienst Sonderheft 99:13; 10-18,2019
Green Cities? Urbanization, Trade and the Environment (with Rainald Borck), Journal of Regional Science, 59:4, 743-766, 2019
Comparative Advantage, Agglomeration Economies and Trade Costs (with Takatoshi Tabuchi), Journal of Urban Economics 109, 1-13,2019
Time is On My Side: Relational Contracts and Aggregate Welfare (with Bohdan Kukharskyy), Oxford Economic Papers, 71:3, 709-732, 2019.
How Deep Is Your Love?A Quantitative Spatial Analysis of the Transatlantic Trade Partnership (with Oliver Krebs), Review of International Econmics 26, 171-222, 2018.
Fokus TTIP: EU und USA als gleichberechtigte Handelspartner? In: G. Felbermayr, D. Göler, C. Herrmann, A. Kalina (eds.), Multilateralismus und Regionalismus in der EU-Handelspolitik, Nomos Baden-Baden, 271-300, 2017.
Quo Vadis Welthandel? (with Oliver Krebs), Wirtschaftsdienst, 5, 511-515, 2015.
Trade and Industrial Policies with Heterogeneous Firms: The Role of Country Asymmetries (with S. Russek), Review of International Economics, 22:1, 170–188, 2014.
Asien, Lateinamerika: Verschiebt der Aufstieg der neuen Wachstumsmärkte das Kräfteverhältnis auf dem Weltmarkt? (with Philip Ehrl), Ifo-Schnelldienst, 66/4, 6-10, 2013.
Business conditions and default risks across countries (with S. Russek), Open Economies Review, 24:5, 263-276, 2013.
Subsidizing firm entry in open economies (with Jens Südekum), Journal of Public Economics, 97:1, 258-271, 2013.
Labor Market Effects of Trade and FDI – Recent Advances and Research Gaps (with U. Blien, J. Möller and M. Moritz), Jahrbücher für Nationalökonomie und Statistik, 233:1, 86-116, 2013.
Inefficient Lock-in and Subsidy Competition (with R. Borck and H.-J. Koh), International Economic Review, 53:4, 1179-1204, 2012.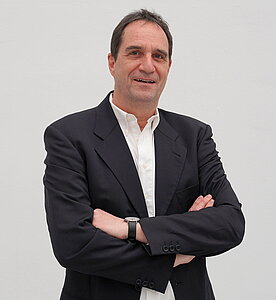 Publications